FreakOut!
nome:

FreakOut!, appunto
eta':
81
Citta'.:
Camden Town, London
Descrizione: Non impegnatevi troppo, fidatevi, non NE VALE LA PENA.



We are MODS. O almeno, lo eravamo.

Jimi Hendrix. Frank Zappa. Jethro Tull. Jefferson Airplane. Grateful Dead. Caravan. Led Zeppelin. Black Sabbath. Yes. Pink Floyd. Van Der Graaf Generator. Doors. Sex Pistols. The Clash. The Ramones. Gang of Four. This Heat. Public Image LTD. The Pop Group. Can. Kraftwerk. Faust. Amon Duul. Ash Ra Tempel. Neu!. Einsturzende Neubauten. Suicide. Lydia Lunch. James Chance and the Contortions. DNA. Brian Eno. Depeche Mode. Gary Numan. Joy Division. New Order. REM. U2. Bark Psychosis. Tortoise. John Spencer Blues Explosion. Pussy Galore. The Black Keys. Xiu Xiu. Oneida. LCD Soundsystem. !!!. Leafcutter John. Stereolab. Pulp. Aphex Twin. Alva Noto. Two Lone Swordsmen. Derek Bailey. Smegma. Tim Hecker. Fennesz. The Early Years. Two Dollar Guitar.
Bach. Haydn. Handel. Mussorgskij. Debussy. Schoenberg. Berg. Stravinskij. Bartok. Ives. Cage. Ligeti. Stockhausen. Maderna. Nono. Berio. Pousseur. Koenig. Xenakis. Truax. Wessel. Roads.

Quando fa freddo ed è notte, il napoletano MEDIO tende a lamentarsi continuamente. Notatelo.




TU, che hai letto fin qui, non hai DECISAMENTE alcun scopo nella vita. Temo.
---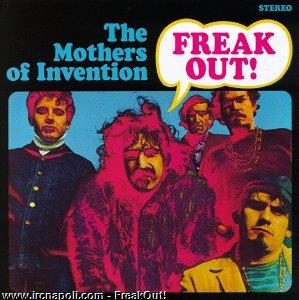 ---

Pagina visitata 2033 volte, ultimo aggiornamento : 02/10/2007 - 22.26
ultima visita il 20/03/2010 alle ore 11:58 da un ragazzo di 39 anni.